There's a lot going on in California's utility industry these days. Here are some of the recent happenings you might find interesting.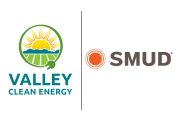 Valley Clean Energy Completes Repayment to SMUD
In October, VCE made its final installment payment to the Sacramento Municipal Utility District (SMUD), for their assistance with operating services during VCE's launch in 2018.