There's a lot going on in California's utility industry these days. Here are some of the recent happenings you might find interesting.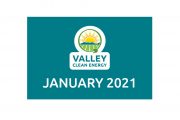 NEW BOARD LEADERSHIP AT VALLEY CLEAN ENERGY
DAVIS, Calif. (December 29, 2020) — As the calendar turns from 2020 to 2021, Valley Clean Energy announces new leaders at the helm of the not-for-profit local electricity provider. Dan Carson, a Davis City Councilmember, was voted in as chair to the VCE Board in 2021, and Winters City Councilmember Jesse Loren was voted in as Vice Chair. Both votes were unanimous. The VCE Board is comprised of two representatives from each of the communities it serves — the cities of Woodland, Davis and Winters and unincorporated Yolo County. Loren's appointment couldn't be more timely, as the community of Winters is currently enrolling customers in VCE service.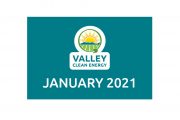 ORMAT TECHNOLOGIES EXPANDS ENERGY STORAGE FOOTPRINT IN CALIFORNIA
Ormat Technologies, Inc. (NYSE: ORA) announced that it has signed two Resource Adequacy Agreements, each for 50% of its 5 MW / 20 MWh Tierra Buena battery energy storage project currently under development in Sutter County, northern California. Two Community Choice Aggregators ("CCAs"), Redwood Coast Energy Authority ("RCEA") and Valley Clean Energy ("VCE"), each signed an agreement for 2.5 MW of resource adequacy from Ormat's Tierra Buena energy storage project. Under the 10-year agreements, the project is expected to begin commercial operation no later than June 2022.