Our Staff
VCE Staff
VCE's day-to-day operations are overseen by an efficient, capable crew: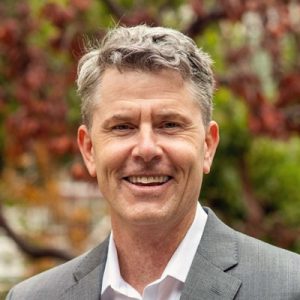 Mitch Sears
Executive Officer
Mitch is VCE's Executive Officer and was instrumental in launching VCE. He has contributed his depth of experience to VCE gained through nearly 28 years with the City of Davis serving in various staff and management roles. Most recently he served as the City's Sustainability Manager for over a decade, leading comprehensive efforts to address climate change, including implementation of community energy projects. Prior to that, he oversaw Davis' Agricultural Land Conservation Program, helping permanently preserve over a thousand acres of Yolo County farmland.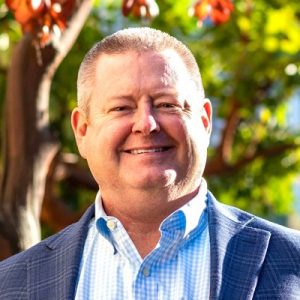 Gordon Samuel
Chief Operating Officer
Gordon joined VCE in 2020 and is responsible for acquiring a diverse supply of clean renewable resources. With 25+ years' experience leading resource planning and acquisition, marketing and trading, and regulatory compliance, Gordon brings a wealth of experience to the VCE team. Prior to joining VCE, Gordon was with Marin Clean Energy and also spent 2 years with a start-up battery storage integrator company (Doosan GridTech) developing key relationships with investor-owned and public utilities, independent power producers (IPP), and electric cooperatives. The bulk of Gordon's career was with Arizona Public Service Company (APS) where he had several roles including the procurement of numerous large-scale wind, PV and solar thermal projects.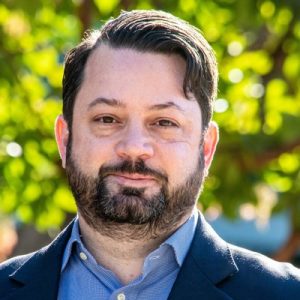 Edward Burnham
Director of Finance & Internal Operations
Edward joined Valley Clean Energy in 2021 as Director of Finance & Internal Operations responsible for oversight of finance and accounting as well as the treasury, enterprise risk, information technology, and audits.  Prior to joining VCE, Edward served with the County of Yolo as the Manager overseeing Revenues, Treasury, and Finance activities. Additionally, Edward served international postings from 2005 to 2017 in various financial positions, including responsibility for all country financial activities in China, UK, Ukraine, Saudi Arabia, and the West Africa region for the Energy Sector. Edward holds a BBA in International Business from Stephen F. Austin State University, an MBA from Rutgers University as well as studies in Spanish and Mandarin.  He currently holds a CPA license with the California State Board of Accountancy. Edward remains actively involved with various finance professional associations, most recently serving on the Board of Financial Executives International Sacramento Chapter and Chair for Sacramento Chapter of Financial Executives Network Group.
Rebecca Boyles
Director of Customer Care & Marketing
As the Director of Customer Care and Marketing, Rebecca oversees all aspects of the customer experience, including developing, implementing and managing customer-facing programs for VCE. She is passionate about programs that save customers money while cutting carbon emissions, and is proud to be a part of the change-making CCA movement in California. With Rebecca as project lead, VCE launched the first CCA dynamic pricing pilot program in California, the Agricultural Flexible Irrigation Technology Pilot (AgFIT). Rebecca joined Valley Clean Energy in 2020 after 4 years at MCE, a sister agency based in Marin County. Her leadership experience includes co-chairing the Billing Operations and Customer Care Committee for CalCCA, as well as leading the Social Media Communications team at the Women's Environmental Network. Rebecca holds an MBA in Sustainable Management from Presidio Graduate School.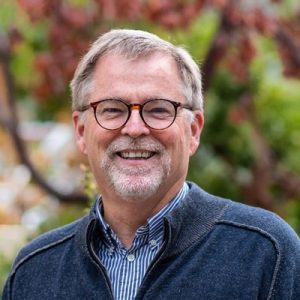 Jim Parks
Manager, Key Accounts
Jim has almost 30 years' experience in the utility industry, first as a consultant, then with the Sacramento Municipal Utility District (SMUD), with progressively responsible positions including energy efficiency, demand response, low-income programs, grid modernization, transmission planning, R&D, smart grid, marketing, and customer care. His experience includes developing customer programs and managing business relationships with commercial, industrial, agricultural and government customers.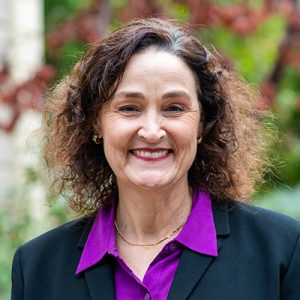 Alisa Lembke
Board Clerk / Administrative Analyst
Alisa brings over 30 years of customer service, budgeting and administrative skills to Valley Clean Energy. For the past 15 years, she worked for Inyo County in a variety of departments, including Probation, Public Works, County Administrator's Office, and the Yucca Mountain Repository office within the Planning Department. Alisa worked in the private sector for The Ritz Carlton Hotel, as a Property Manager, and as an Executive Assistant/Administrative Manager for a small insurance company. She comes to Yolo County by way of Bishop, CA and was hired as Valley Clean Energy's first full-time employee.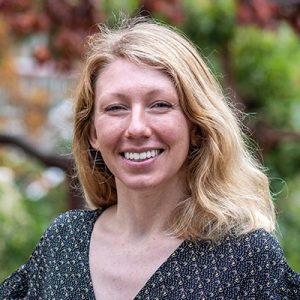 Sierra Huffman
Program & Community Engagement Analyst
Sierra joined VCE in November 2021, to develop and implement programs, maintain stakeholder relations, open avenues for community engagement, and utilize analytical methodologies to inform and educate. Prior to joining VCE, Sierra spent nearly two years working in Community Choice agencies, where she assisted in the development of two CCA pilot programs, a local government solar program and a virtual power plant program. Her analytical experience stems from her work creating greenhouse gas reduction measures for Humboldt County's Climate Action Plan and establishing long term planning goals for Redwood Coast Energy Authority's Repower+. Much of Sierra's work has focused on energy prices/rates, electric vehicle adoption, rooftop solar installations, and gas appliance retrofits. She holds a Bachelor of Science in Environmental Biology from Humboldt State University and is certified as a LEED Green Associate.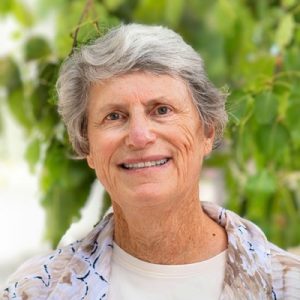 Yvonne Hunter
Legislative & Project Specialist
Yvonne joined VCE in August 2022 after serving on the VCE Community Advisory Committee for six years.  Retired in 2014 from a thirty-year career in local government, sustainability and energy policy, Yvonne brings a wealth of experience to her new, part-time position with VCE.  Prior to retiring, Yvonne was the Sustainability and Climate Change Program Director for the Institute for Local Government, and before that a Legislative Representative for the League of California Cities, emphasizing environmental issues.  As part of her responsibilities, she was the main local government lobbyist working on the legislation that authorized cities and counties to form Community Choice Aggregation Programs like VCE.  In 2019 Yvonne received the City of Davis Environmental Recognition Award in the Individual category for her long-time contributions in Davis and statewide. She continues to be VCE's volunteer staff photographer, contributing images for VCE's website and printed materials.