There's a lot going on in California's utility industry these days. Here are some of the recent happenings you might find interesting.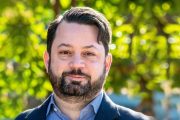 FINANCE EXPERT JOINS VALLEY CLEAN ENERGY STAFF
Valley Clean Energy announces the hiring of Edward Burnham as Director of Finance and Internal Operations. He will be responsible for oversight of finance and accounting tasks as well as VCE's treasury, enterprise risk, information technology and audits.