There's a lot going on in California's utility industry these days. Here are some of the recent happenings you might find interesting.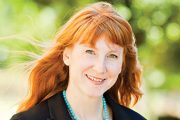 VCE Makes Key New Hire
Valley Clean Energy is pleased to announce the hiring of Rebecca Boyles as its new Director of Customer Care and Marketing. In this position she is responsible for all customer touch points including outreach, marketing, programs, key accounts and customer policy development.