There's a lot going on in California's utility industry these days. Here are some of the recent happenings you might find interesting.
You may qualify for lower electricity rates
Yolo County, CA, March 27, 2020 – We never expected to see days quite like this. For some of us, it's beginning to feel as though we'll have a tough time keeping our heads above water as our economies and paychecks adjust to this pandemic. That's why we want to be sure you know about the discounted electricity programs PG&E offers to income-qualified customers—even if you're a Valley Clean Energy customer.
VCE donates to Yolo Food Bank
As the COVID-19 pandemic ramps up in our region, many of us are struck with the hardship of confinement, and with other, more tangible constraints. That's precisely why it's more important than ever to be our best selves during these times.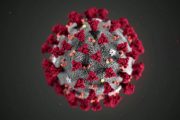 VCE's response to COVID-19
At Valley Clean Energy, we're concerned for the health and well-being of all our communities. We're following the recommendations of health officials and Governor Newsom with respect to COVID-19, the coronavirus.