There's a lot going on in California's utility industry these days. Here are some of the recent happenings you might find interesting.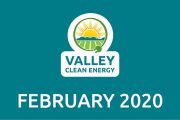 VCE purchases local renewable energy
Yolo County, CA, Feb. 20, 2020 — The Valley Clean Energy Alliance ("VCE") announced today that its board of directors voted on Thursday, February 13, to purchase 50 megawatts of renewable power from a new solar park located in Kings County, CA. The power from the park will replace current short-term power contracts allowing VCE to deliver higher levels of renewable power at competitive prices.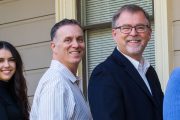 New key hire at VCE
DAVIS, Calif. – Feb. 18, 2020 – Valley Clean Energy is pleased to announce the hiring of Gordon A. Samuel Jr. as its new assistant general manager and power services director. In this position he is responsible for acquiring a diverse supply of clean renewable resources.