There's a lot going on in California's utility industry these days. Here are some of the recent happenings you might find interesting.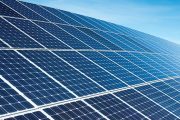 Welcome Solar NEM Customers!
VCE will begin enrolling legacy solar customers—those who installed solar prior to VCE's launch in June 2018—in January 2020. Customers will be enrolled during their current true-up month and will be paid more for excess energy generation than they were by PG&E.
VCE Welcomes Legacy Solar Customers Press Release 12/12/19 >>