There's a lot going on in California's utility industry these days. Here are some of the recent happenings you might find interesting.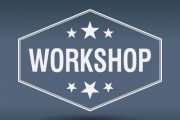 VCE Plans Workshop on Integrated Resource Plan
Valley Clean Energy will host a public workshop in early December to discuss and seek input to their Integrated Resource Plan (IRP). The workshop is open to all VCE customers and interested parties, and will offer information and answer questions, while gathering input.
Workshop Agenda >>
2018 Integrated Resource Plan >>