There's a lot going on in California's utility industry these days. Here are some of the recent happenings you might find interesting.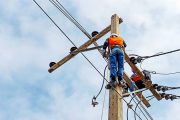 Valley Clean Energy Board answers Governor's call, authorizes offer to purchase PG&E assets
Yolo County, CA – The board of Yolo County's clean power agency has submitted a $300 million bid to purchase Pacific Gas & Electric's lines and poles and other electricity distribution assets within Yolo County. The purchase would enable the creation of a locally owned and operated public utility that the Board has concluded would result in a more successful, efficient and safe electricity system.
PG&E Bid >>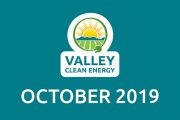 City of Winters to join VCE family
The city of Winters is the fourth local jurisdiction to join Valley Clean Energy, Yolo County's not-for-profit public clean power electricity agency. The cities of Woodland and Davis as well as the unincorporated area of Yolo County are already members, having launched the agency in June 2018.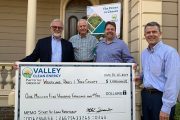 VCE Pays Back Start-up Loans Far Ahead of Schedule
Valley Clean Energy's board of directors has announced that the local community choice energy agency is repaying its start-up loans early, years ahead of schedule.
Loan Payback News Release >>