There's a lot going on in California's utility industry these days. Here are some of the recent happenings you might find interesting.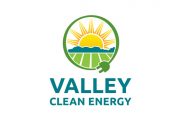 VALLEY CLEAN ENERGY TOPS RENEWABLE GOALS – DELIVERS CLEANER ENERGY AT NO EXTRA COST TO CUSTOMERS
Valley Clean Energy, Yolo County's public power supplier, reports that even cleaner and greener energy has been delivered to its electricity customers than was projected at last year's launch.